You can wear a dog carrier on your back and carry your lovely pooch around while you are out and about. A puppy carrier will help keep your furry best friend comfortable and safe. Pets are valuable to many people, so keeping them safe and sound is essential. Designer dog carriers allow individuals to carry their dogs comfortably and without hassle or trouble. The dogs love being held in bags in various ways. They like to be in bags with their heads out of the carrier to see the surroundings. Keep reading to get some practical tips and interesting facts about the pups.
Are you considering carriers for dogs? Our pet store is the best option. Our quality products are exclusive and one of a kind. Years of experience make us memorable in the industry. Client satisfaction is our ultimate goal, and we do our best to realize that. Purchase the best dog carriers from our puppy boutique right now!
How to Choose the Best Carrier for Your Dog?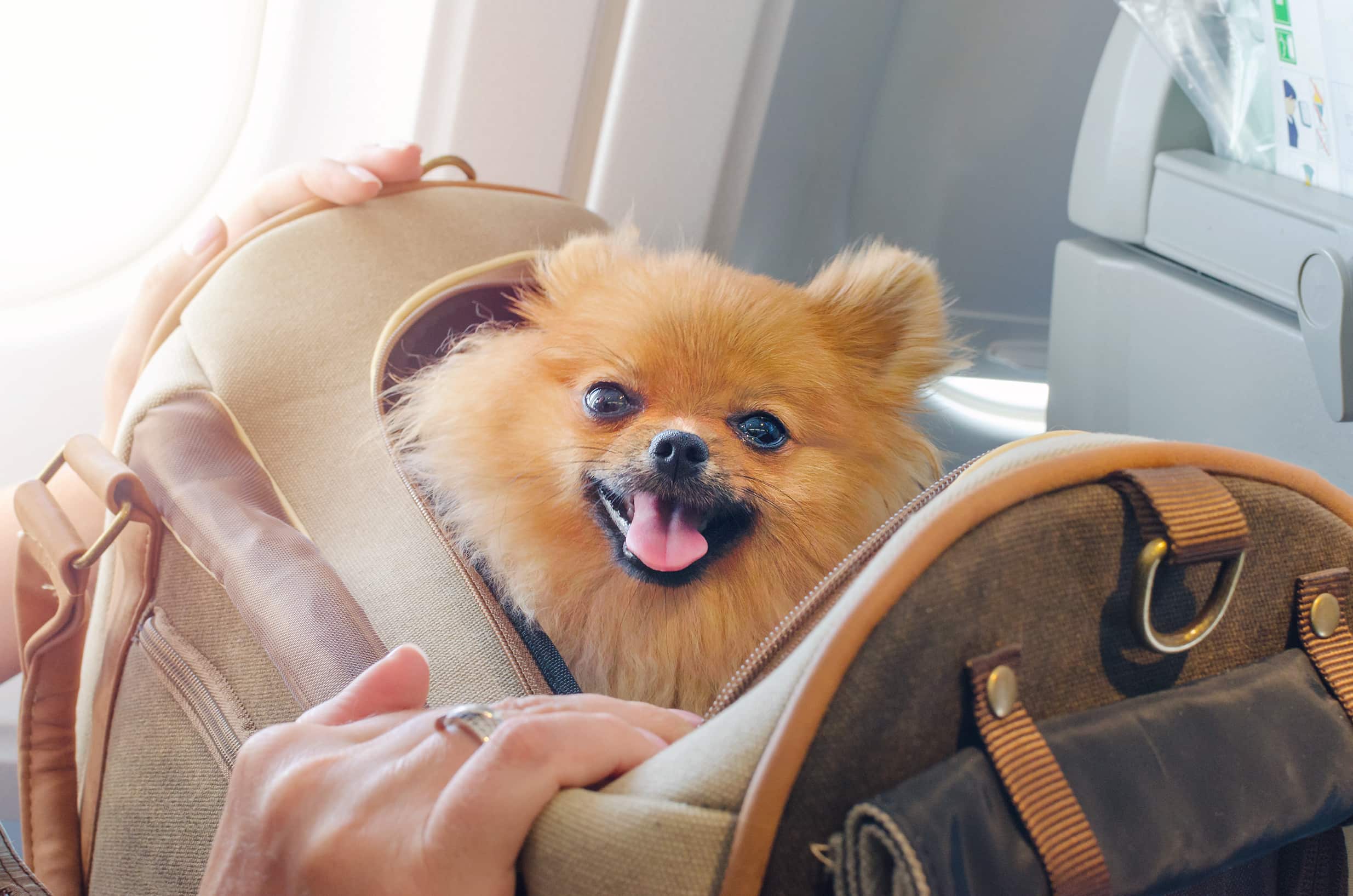 The activity level and the budget are two primary features determining choosing the appropriate puppy carrier. A suitable pet carrier must meet your requirements. The size of your dog is a crucial factor to consider because it will affect the comfortability of your four-legged friend. The weight and height of your pooch are essential in choosing a suitable carrier. Your adorable puppy must feel comfortable inside the bag. Weight is critical because the heavier your pooch, the carrying around more challenging.
Various sizes are available for puppy carriers, and selecting the right one is tricky. Soft-sided and hard-sided carriers are two common types of carriers soft-sided ones are cheaper but do not provide much protection as hard-sided carriers. These two types are not the only available ones. Other kinds, like basket carriers, are not so common.
Some Practical Tips to Help You with Your Pup
Dogs like spending time with their owners. They are affectionate and loyal animals. But sometimes, handling some dogs in an automobile or on a walk is challenging because the experience of carrying around is new for them, and they don't know how to behave in these strange moments. These are some tips that might help you with your adorable furry best friend:
Please don't use a carrier too much because it can create discomfort for your dog.
Please don't carry your pups on long rides because they will be anxious due to the lack of enough room inside the car.
Don't put the bag on the dog's head when air traveling.
Keep the body of your pooches safe and sound when carrying them.
A crate is a good idea for older dogs because it protects them against injuries and similar issues.
While traveling by automobile, keep your dog away from open windows or dashboards.
Are you looking for a perfect puppy carrier? We are the best choice. Our carriers are unique and masterfully designed; your pup will love our bags because they bring comfort and security. Our top-notch quality products easily meet your needs. Order a designer dog carrier from our puppy boutique to experience the best!
Why Do Dog Owners Like Carriers?
Carriers are adorable for dog owners because they provide a new way for dogs to explore the world. The owners can take their pups for a walk or an adventure effortlessly using these carriers. Carriers help dogs to stay calm and relaxed during extreme weather conditions. Using appropriate carriers, they can stay cool during summer and warm in winter months. Carriers provide another layer of protection for your four-legged friends. Dog carriers are comfortable and easy to use. Dog owners can take their pups out using these bags, and they won't leave their pooches at home while they are at work.
Some Benefits of Puppy Carriers
The carriers are comfortable and easy to use.
Dogs can see what is happening around them using dog carriers.
A carrier helps you carry more things.
The dogs will be happy with puppy carriers because they won't be confined.
Your pup won't escape if you take it by a carrier.
Bags bring more safety to your adorable pooch.
Are the Carriers Recommended?
It is difficult for dogs to support their weights, so they like to be carried through carriers. As we mentioned earlier, moving them in a bag can be much easier and safer. Puppy carriers have numerous advantages and can take your pup out for many outdoor activities. You are not worried about the weather when you have a puppy carrier because it will protect your pooch. A bag will help you carry your puppy while traveling by car, train, or airplane. So yes, dog carriers are recommended.
Each dog is unique according to the genes, experiences, and individuals who have lived with it. You must understand the body language of your dog. It will help you carry your dog without any hassle. But if you can't read your pup's body language, many troubles will occur. If the dog is uncomfortable with being carried, injuries can happen to either party. Proper handling will attract the trust of your puppy, and it will improve your relationship.
Our pet store is for you if you are searching for the best puppy carriers. Our beautifully designed carriers will help your pup have a fun time. We are experienced and knowledgeable enough to help you through the purchase process. Numerous designs and colors are available at our puppy boutique. Your pup will love our carriers because they are skillfully designed; our dog carriers match your dog's needs and expectations. Beauty and quality are two primary features of our exclusive products. We do our best to prepare ideal carriers for our clients because their satisfaction is crucial for us. Contact us immediately to get what your furry friend deserves!