Dogs like to play and have fun outdoors. If you are a pet owner, you will certainly know how active dogs are. Most of all, you will understand what a dog house means to the pet. For a pet, the dog house is their second home. If your puppy likes to spend time outside too, you should buy a proper dog house for him or her. However, it is crucial to make sure that the puppy house you select is the right fit for the specific needs of your pet. The purpose of buying a dog house is to give your pet the attention he or she deserves and keep him or her happy.
In the market or at a puppy boutique, you will come across a wide variety of dog houses for sale. Before you choose one, let us help you educate a little on the multiple factors so that you can make a sensible decision.
Construction Material
Dog house builders construct a wide range of products with materials such as wood, plastic, and metal. Earlier, most puppy houses were built from wood. These days, you will also find dog houses made from plastic. In fact, plastic-made puppy houses are gaining a lot of popularity too.
So, the first consideration when buying a dog house for your pet is the material from which it is constructed. Wooden dog houses are very common. This is because wood is a long-time favorite for pet owners. Wood material offers the pet a warm and cozy space to enjoy and live in. Inside a wood dog house, a puppy will not feel too hot or too cold. If you are in search of a puppy house, which is lightweight and easy to clean too, plastic is a more suitable material. Also, houses made of plastic remain free from fleas and ticks as they are non-porous.
Metal is also used in the construction of dog houses. If you are moving your pooch to a new location, using a metal dog house is ideal. Decide what material you like the most in accordance with the everyday needs of your puppy. Invest in a material, which you think will suit your pet the most.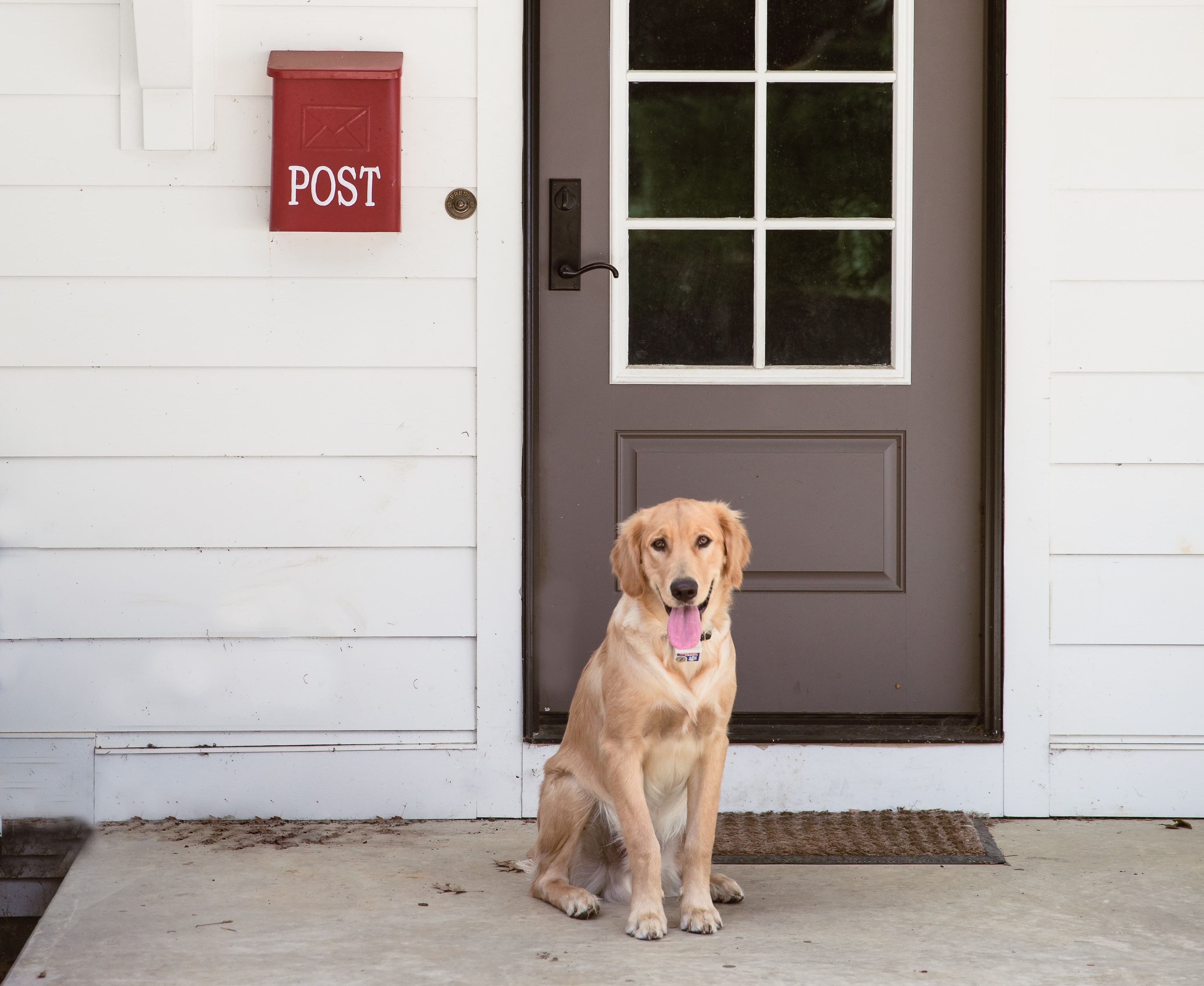 Dog House Size
How much space a dog house offers is a key concern. The house you choose should offer enough room for your pet to turn, lie down and relax. Never get a dog house that is too small or too big for your puppy.
Measure the size of your dog. Find out the total length, height, and shoulder and chest of your pet. The width and depth of the dog house you buy should be more than the length and height of your dog. This will allow your pooch to easily move around or stand inside the house. Measuring the shoulder and chest is important because it is connected to the door size. The door should provide a comfortable entry as well as exit to the puppy. Make sure you know how to take accurate measurements of a dog or seek the help of an experienced person.
If you can't find exactly the right size of a dog house, reach out to dog builders to have a custom dog house built for your pet.
Type of Roof
When it comes to reviewing the architecture of a dog house, the roofing material can never be ignored. Dog houses have roofs built from a variety of materials, each of which suits different needs.
If you are a first-time buyer, you will easily ignore or forget to see what type of material the roof of a dog house is made of. The roof can be constructed in various styles as well. Before you select a product, you should always take a closer look at the material and the style of its roof.
The construction of the roof plays a vital role, as it is a component that provides safety to the dog, particularly during harsh weather. If you reside in a location that gets a lot of rain or snow, you should pay close attention to the quality of the roof of the dog house you are planning to buy. Common roof designs include curved roofs, flat roofs, gabled roofs, mono-pitched roofs, pyramid gabled roofs etc. The classic pitched roof is a good pick because it offers extra space and relief to the pet. A single panel roof functions as an ideal insulator during colder months. Likewise, each roof design comes along with some unique features. Also, it is a good idea to buy a dog house with a detachable roof for easy cleaning and maintenance.
When checking out the roof type, you should not only consider its design. It is the functionality, which matters the most. Therefore, select an option that suits the weather you have in your area and offers convenience in terms of maintenance. For more information in this regard, feel free to talk to one of our specialists at the Rockstar Puppy Boutique in Pennsylvania.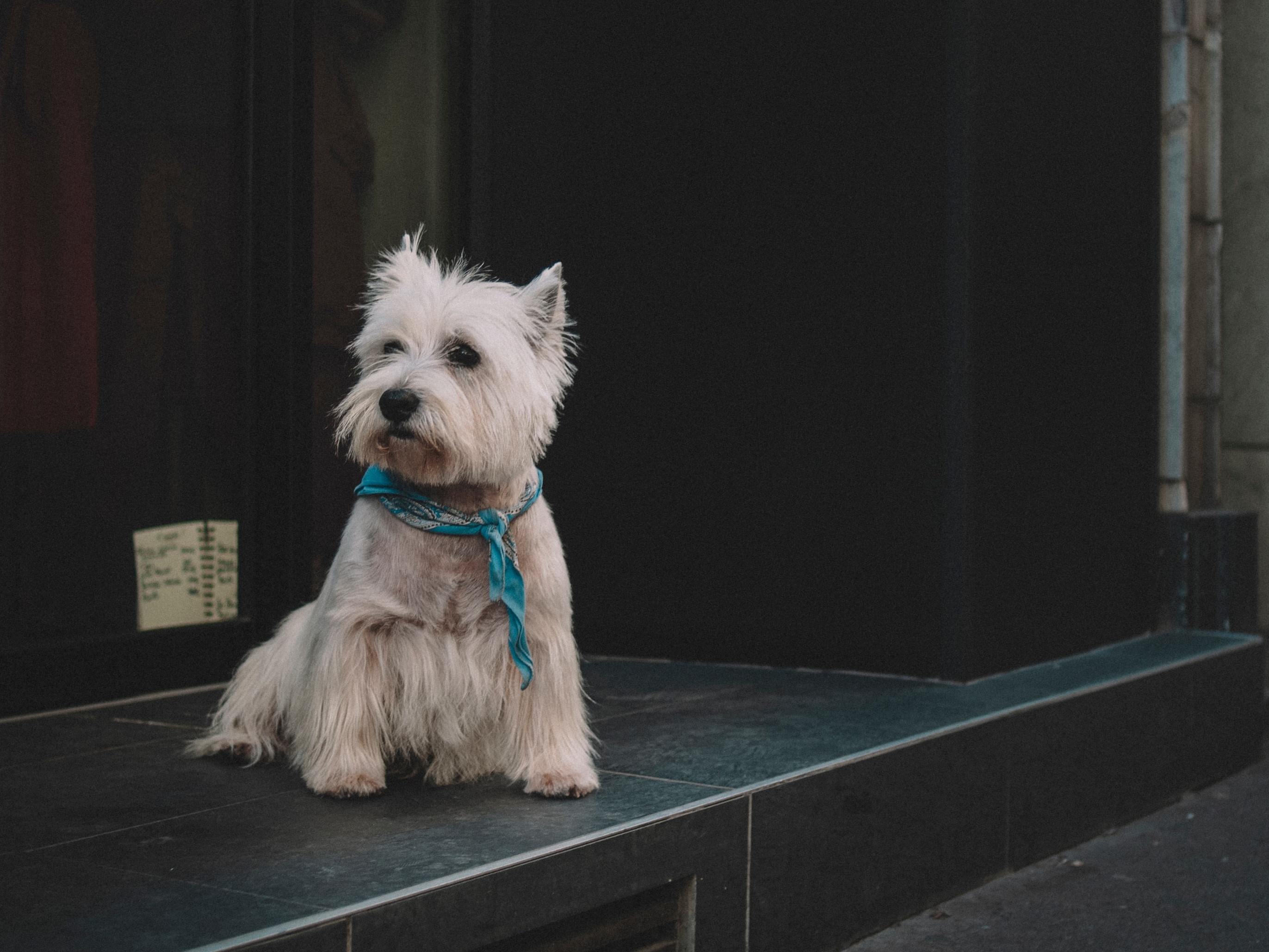 Placement of the Dog House
Where you will keep the dog house is another concern that should be addressed when buying a dog house. You need to consider the location as well as the weather to be able to make the right decision.
Placing a dog house in an area that gets direct sunlight is a big mistake. It will not only take a toll on the material of the puppy house but also create safety risks for your pooch. When being exposed to direct sunlight, the inside temperature of the dog house will reach a high level. As a result of this, your puppy will feel extreme discomfort and he or she can get sick. So, first, choose a suitable location for the proper placement of the dog house. Keep the weather conditions in mind, so that the material you select is a good match for a particular type of weather. A quality and well-constructed dog house carry multiple features to provide relief and security to the pet during different types of climatic conditions. In any case, place the puppy house in a location, which is shady and away from direct sunlight.
More Buying Tips for Your Help
When you buy a dog house, also pay attention to the small but important details of the construction. For example, it is a good idea to buy a dog house that is outfitted with a built-in door barrier. The role of this barrier is to keep the inside of the puppy house warm during the winter months.
During summers, you should leave the door of the dog house open for proper ventilation and provide relief to the puppy as a result. If the puppy house you buy has a detachable roof, all you need to do is just remove the roof to increase ventilation. In addition to these, you should also pay proper attention to the quality of bedding you installed in the dog house. Use bedding that is both cozy and moisture-proof so that there is no risk of fleas or fungal growth. If you genuinely care for and love your puppy, it is your duty to give him or her the best attention.
Talk to an Expert Dog House Builder
If you are in search of a perfect dog house for your lovely pooch, head straight to the Rockstar Puppy Boutique. We deal in a variety of puppy houses, dog house kits, and other accessories. You can also have our skilled designers build a custom dog house to suit the specific needs of your puppy in terms of size, design, and function. We can create an ideal dog house plan and build the perfect puppy house as per that plan to fulfill your exact needs.
You can get in touch with us by giving us a phone call or writing us an email through the contact form given on our website.